Hi guys,
Does anyone have experience matching or getting as close as possible to other renderers looks?
I guess it's mostly shader differencesWould appreciate help or tips
I'm trying to match mantra right now. It's not requirement at the moment but I thought that it is interesting challenge
my current state is this: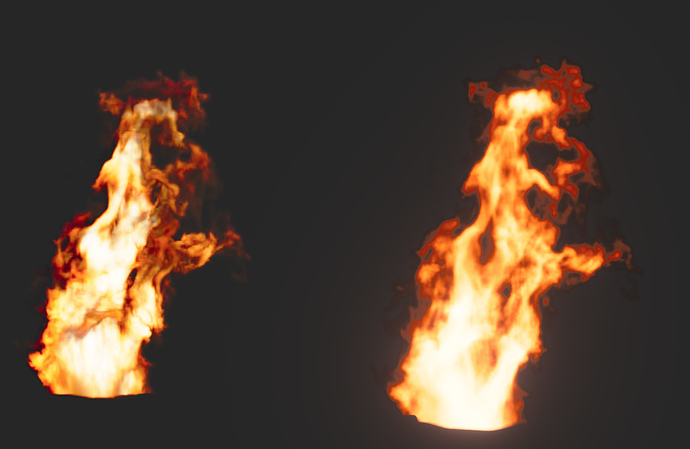 mantra on the left and eddy on the right.
I had to use few grades/color corrects in order to introduce dark areas. Wasn't quite able to produce darker sort of oil smoke occlusions happening in mantra render. Also getting multiple colors in fire was difficult as well. I tried to play with temperature but it only gives me one tint of color I think.
Is there a way to do a color ramp based on temperature of something like that?
thanks
Tim